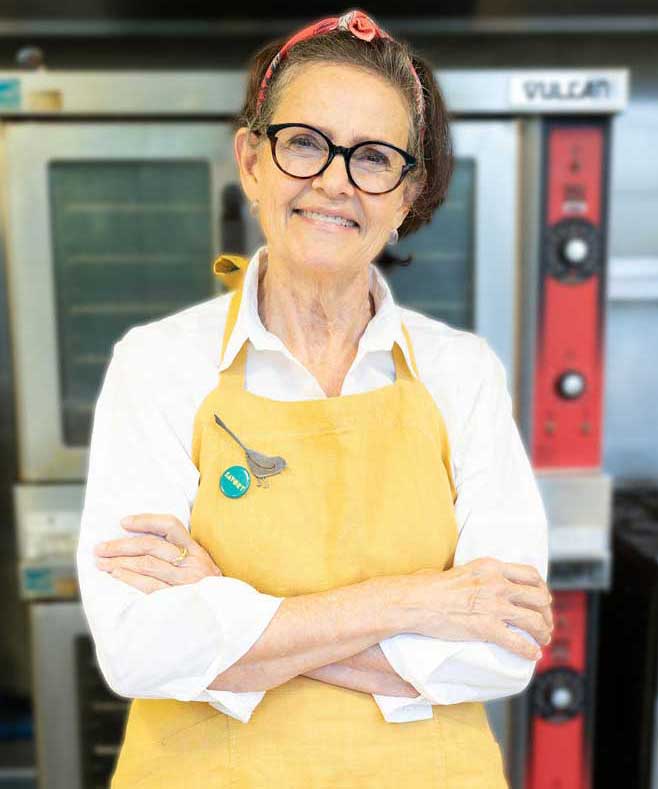 "Gluten Free" isn't always what it should be — for Founder Elizabeth Fradin, Betta Bakes was the opportunity to fill the gap left by many unsatisfying cracker brands. And for good reason!
"I was introduced to the gluten-free diet when my daughter was diagnosed with Celiac Disease," Elizabeth recalls. With limited options on store shelves, she felt limited to what many of consider to be inferior crackers — Flavorless. Boring. Reminiscent of Cardboard.
Rather than settle for less, Elizabeth stepped out of the store and into the kitchen to develop her own recipes. More than two decades of gluten free baking led to what is now "Betta Bakes" — Delicious, Nutritious, and Thoughtful crisps that address dietary concerns without sacrificing any of the flavor.
What started as a journey to help her daughter has evolved to a bustling small business that delights snackers of all backgrounds. They're safe for the gluten, nut, dairy and soy-free communities, and a delicious alternative to the mass-produced crackers taking up all the space on store shelves.
These days, you'll find Elizabeth at Farmers Markets and Local Events around New England, as well as 20 retail locations (and growing)!
Hungry yet?
Shop online & save when you subscribe for monthly shipments of Betta Bakes Crisps